The Neighbor Two Doors Down
Five years ago, she tried to kill the man who abducted her sister. Now she's living next door to a psychopath hiding in plain sight.
Allison Smythe is barely clinging to sanity. After blaming and nearly killing an innocent man for her sister's unsolved kidnapping, she's ready to consider a fresh start. But just as she's settled in a new city, she's horrified to spot the villain who took her sibling residing peacefully on her street.
Arguing with the police over the need for more evidence and with her therapist about her deteriorating mental health, Allison grits her teeth and attacks the dangerous problem alone. But the more she digs, the more questions she unearths… and she fears her fragile mind could be playing nightmarish tricks.
Will her desperate attempt to deliver justice end with a tragic repeat of history?
The Neighbor Two Doors Down is a dark and witty psychological thriller. If you like unpredictable twists, page-turning suspense, and unreliable narrators, then you'll love H.K. Christie's maze of madness.
Release date: February 24, 2023
Available in eBook & paperback.
Buy on Amazon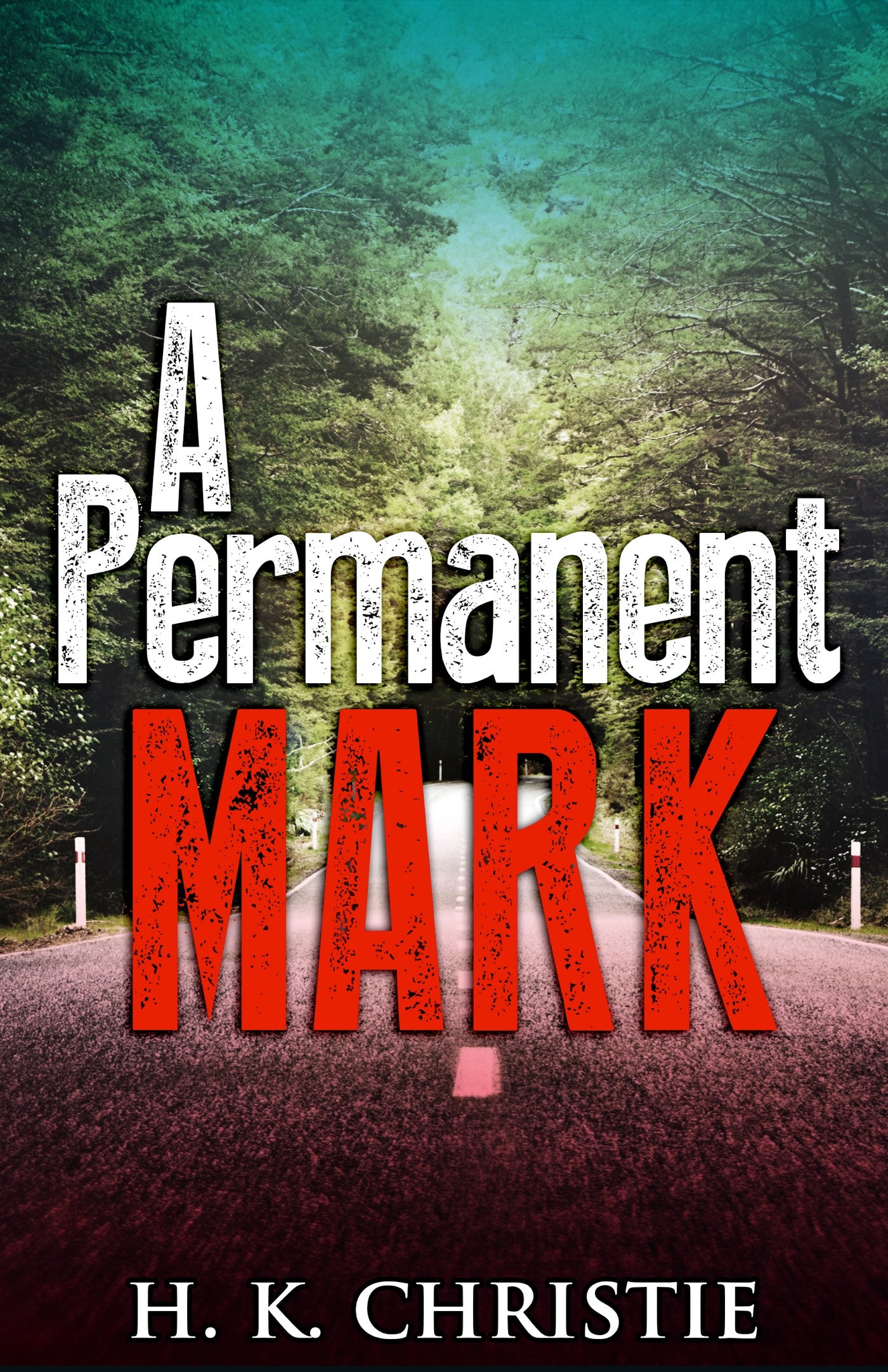 A Permanent Mark
A contract killer. A wife in mourning. Will she find out who wanted her husband dead before she meets the same fate?
Kendall Murphy's life comes crashing to a halt at the news her husband has been killed in a tragic hit-and-run. Devastated and out-of-sorts, she can't seem to come to terms with the senselessness of it all. Despite, promises by a young detective, she fears they'll never find the person responsible for her husband's death.
As months go by without answers, Kendall, with the help of her grandmother and sister, deals with her grief as she tries to create a new life for herself. But when the detective discovers that the death was a murder-for-hire, suddenly everyone from her new love interest and those closest to her are under suspicion. And it may only be a matter of time before the assassin strikes again...
Can Kendall trust anyone, or will misplaced loyalty make her the next victim?
If you like riveting suspense and gripping mysteries then you'll love H.K. Christie's A Permanent Mark featuring a grown-up Selena Bailey.
Release date: February 13, 2020
Available in eBook & paperback.
Buy on Amazon